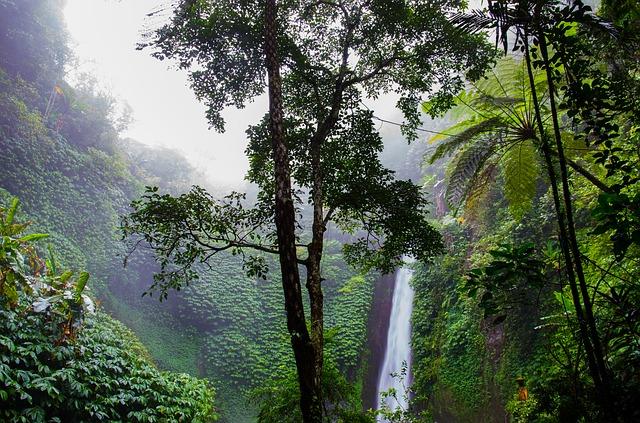 Rainforests Close to Home - A Brief Glimpse at America's Rainforests
Some people believe that rain forests are only present in exotic locales, but you don't have to travel to Ecuador, Australia, or the Congo to see these amazing ecosystems. There are several right here in the U.S. that you can visit, and they're nothing to scoff at. In fact, one of the largest rain forests in the world is located in the United States!
There are a few qualifying features of a rain forest:
They are areas that get 75 inches or more of rain each year.
They are highly dense with trees.
They house a wide range of plant and animal species.
Read on to find out more about the rainforests of America. Most of them are temperate, which isn't what most people think of as rainforests, but they still all meet the requirements above.
While they aren't conveniently located all around the country, you can easily include a visit to one of these natural beauties on your next vacation or make a special trip to enjoy everything nature has to offer if you live in one of these areas.
Alaska's Tongass National Forest
By far the nation's largest rainforest, Tongass covers 16.9 million acres, making it the United States' largest national park as well. It has been exposed to clearcutting in the past, but the Wilderness Society and other organizations are seeking to protect the old-growth timber there, including Sitka spruce, western hemlock, and western red cedar.
Washington's Hoh Rainforest
Located within Olympic National Park, the Hoh Rainforest is known for many things, including subalpine forests, wildflower meadows, and rocky beaches all within miles of one another. This park contains a 48-mile stretch of Pacific coastline, and just miles away, visitors can see the largest unmanaged herd of Roosevelt elk in the Pacific Northwest.
Alaska's Chugach National Forest
At only one-third the size of Tongass, Chugach National Forest doesn't lack anything in its ability to amaze. Although it's only 500 miles south of the Arctic Circle you'd never know it when visiting this national forest. Wetlands, lush forests, and a wide variety of animal life, from bald eagles to salmon to moose, can all be found there.
Puerto Rico's El Yunque National Forest
The El Yunque National Forest is the only tropical rainforest in the United States; therefore, visiting this rainforest will give you the experience that you probably envision. Palms, dwarf broadleaf trees, and orchids make up the varied landscape, and visitors can observe animals seen almost nowhere else, including fruit bats, coqui tree frogs, and an endangered parrot, the Puerto Rican amazon.
Knowing that America is home to rainforests - as well as deserts, plains, mountains, and forests - shows us that we truly do live in an amazing place. If you have the opportunity to visit one or all of these U.S. rainforests, we strongly encourage you to take the chance to explore these rare, beautiful, and striking pieces of the American landscape!